Does your current CRM accelerate your processes and position your team for long-term success?
The right CRM solution will simplify operations, deliver data-driven insights to drive enrollment, and engage students with automated, personalized communication across digital channels. If your legacy CRM isn't moving you forward, it's time to consider a change. With our Liaison CRM Replacement Guide, you'll gain the insights you need to identify the ideal solution.
Inside you'll find:
Recent advancements in CRM solutions for higher education
Six actionable steps to find the best-fit solution for your institution
Expert strategies for evaluating CRM vendors
And much more!
Purchasing a new CRM or enhancing the one you have is a significant investment — a transformative solution critical to your institution's future. Whether you're a small college or a state-wide system, our comprehensive CRM Replacement Guide will help navigate a path forward, giving you the confidence to make the right technology decision for your campus.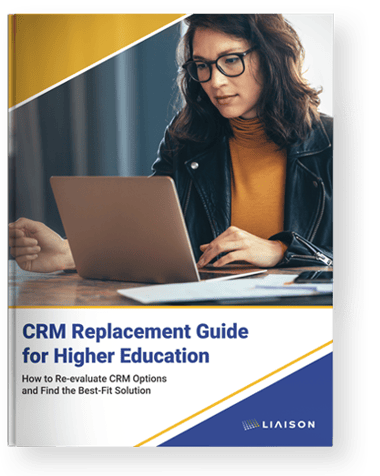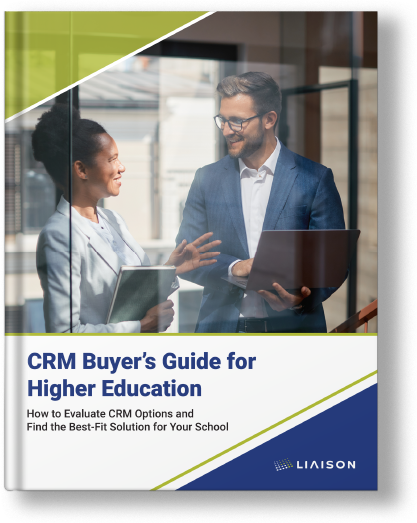 New to CRM solutions?
If your institution hasn't implemented a CRM system before, explore our CRM Buyer's Guide tailored specifically for first-time buyers.