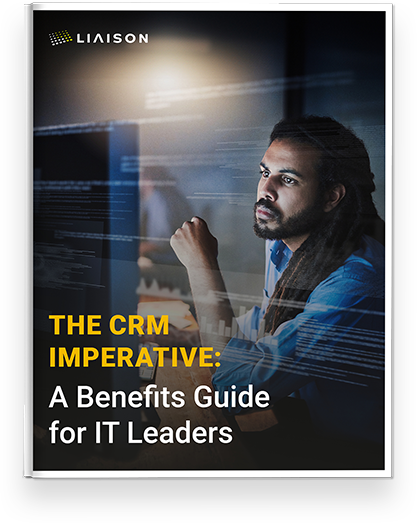 Liaison's CRMs Address EDUCAUSE's Top 10 IT Issues
EDUCAUSE's annual list of Top 10 IT Issues faced by higher education CIOs highlights the areas of concern that are top-of-mind for IT leaders. It can be challenging to address these competing priorities, so the need for a well-designed and integrated edtech roadmap is critical. And that's exactly how Liaison can help.
Liaison's CRM solutions are designed to:
deliver the data you need.
offer robust workflow animations.
expedite application review processes.
eliminate campus silos to achieve institutional goals.
A purpose-built CRM is essential to driving your IT and institutional strategy. Download The CRM Imperative: A Benefits Guide for IT Leaders today and learn how your CRM can help address some of the critical issues identified by EDUCAUSE.